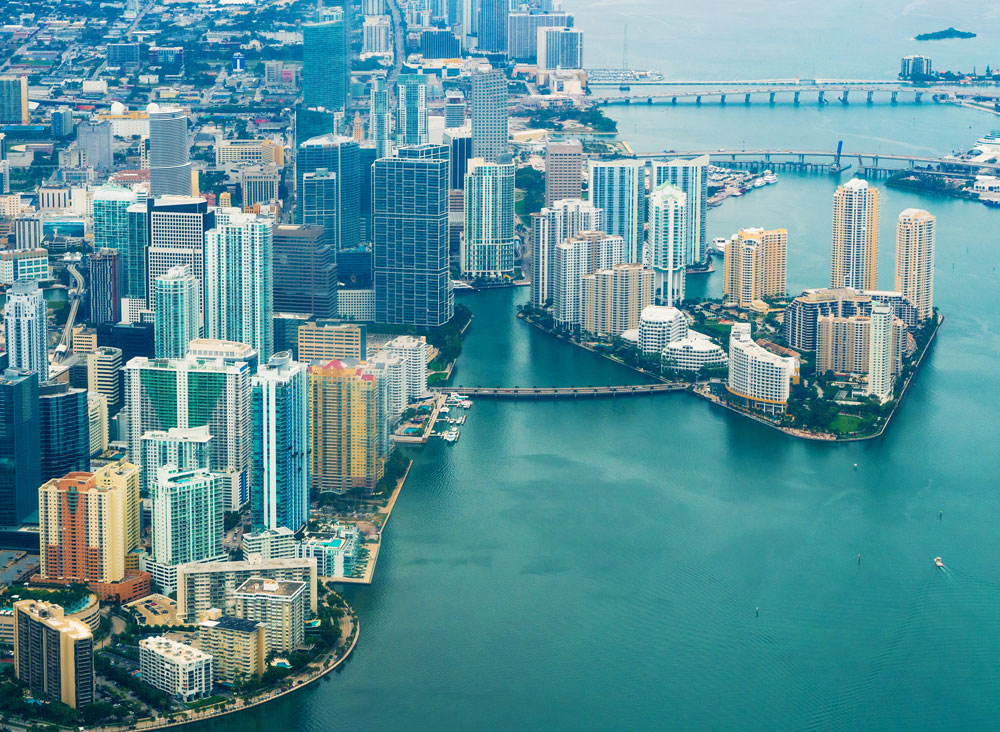 Situated between Downtown Miami and Coconut Grove is one of the most prestigious addresses in Florida – Brickell.
Brickell is a buzzing metropolitan area home to world-famous banks and international corporations, earning it the title of Miami's Financial District. Its unique history, urban feel, and exciting energy make it one of the best places to live in Miami. The town is especially attractive to young professionals looking to expand their horizons, but city dwellers of all types can find a home here.
Make no mistake, Brickell isn't all work and no play. As Miami's Manhattan, the popular South Florida destination has no shortage of premier attractions for locals and tourists. Those who have explored Brickell will immediately recognize its similarity to New York's busiest borough. In terms of walkability, public transportation, and the diversity of its population, Brickell and Manhattan share a lot in common. The result is a dynamic and vibrant community that appeals to the urbanite in everyone.
Notable establishments in the area include the Brickell City Center, a sprawling open-air complex that houses luxury boutiques and restaurants, and the Mary Brickell Village, a mixed-use lifestyle hub at the heart of the neighborhood.
When it comes to an exciting work-life balance, few places in Miami hold a candle to Brickell. You'll find plenty of restaurants, bars, social hubs, and museums in the area, and the nightlife alone is enough to give workaholics a breather from the stresses of the daily grind.
However, despite its deep urban core, Brickell has a diverse real estate landscape that includes luxury homes, condos, and apartments at a variety of price points. The town overlooks the breathtaking Biscayne Bay and is adjacent to Miami Beach, making it appealing to those who covet city life but want to stay somewhat close to nature.
A brief history of Brickell, Miami
Brickell's earliest history dates back to the arrival of its first documented settlers, the Tequesta people. The Tequesta people were a Native American tribe who are said to have inhabited the South Florida region for over 2,000 years.
The tribe settled along the south end of the Miami river on a stretch of land that would later be known as Brickell. They established huts and primitive trading posts where neighboring communities could engage in forms of barter. Archaeological evidence suggests that the Tequesta people had built a 15-story chickee hut, which they rented out to northern tribes in exchange for food.
The Brickells and Millionaire Row
In the mid-1800s, William Brickell and his wife, Mary Brickell, purchased parcels of land in the South Florida region, establishing the makings of modern Brickell. Later on, the two would be recognized as the co-founders of Brickell. The town was subsequently named after them.
After setting up a trading post in 1871, William and Mary ushered in the financial development of the neighborhood. Brickell quickly became a center of trade and commerce, and the rest is history.
In the late 1890s, Brickell saw an economic boom with the railroad construction, which the couple had arranged to extend into Miami, welcoming even more trade into their community.
By then, Brickell had swiftly become a neighborhood for the upper class. Dubbed "Millionaire Row," Brickell Avenue became dotted with mansions and luxury homes where the wealthiest families in America resided. It soon became a highly coveted address. Mary Brickell platted the area and established her own property on one of the highest points on the ridge by Biscayne Bay. The house, 1643 Brickell Avenue, became one of the town's most historic houses.
The spacious colonial-style homes on Millionaire Row were actually farther from the town center and closer to the bay, allowing families to take delight in their own serene part of Miami.
However, by the 1970s, urbanization and the Great Depression would change the landscape of Brickell almost completely. Well-heeled homeowners subdivided their properties, corporations established offices, and eventually, more banks and financial institutions put up headquarters in the district. Skyscrapers replaced the mansions that once characterized the area, marking a new period of economic prosperity in the town of Brickell.
Present-day Brickell
Now, Brickell is known for its tall buildings, financial institutions, and stunning lifestyle centers. Over the years, the town has attracted plenty of affluent residents and transformed into one of the most sought-after addresses in the city. For those who want to live in luxury while pursuing their passions and advancing their career, Brickell is the best place to call home.
Homes for sale in Brickell, Miami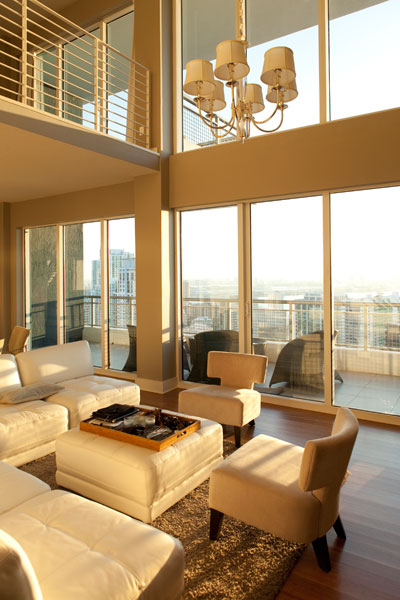 Living in Brickell means living in luxury 700 feet in the air. The abundance of high-rise residential towers overlooking Biscayne Bay has made the Miami neighborhood an inviting spot for a younger crowd, but its appeal is universal. City dwellers, finance or law professionals, and businesses looking to tap into an emerging market have all put down roots in Brickell.
Single-family homes for sale in Brickell, Miami are relatively uncommon, but not unheard of. However, condos and apartments dominate the housing market in Brickell. Options range from $45,000 studio apartments to $38 million-dollar luxury condominiums with over 8,000 square feet of space.
Notable residential establishments in Brickell include:
The Reach Brickell City Centre
Santa Maria
Four Seasons Residences
Brickell Flatiron
Echo Brickell
These high-rise luxury condominiums house no less than 40 floors of living space, and many of them overlook the beach.
Despite its reputation as a prestigious financial hub, Brickell retains budget-friendly real estate options. That said, most Brickell residents rent property, not own it. In August 2022, the median rent was $2,700 a month for a two-bedroom. A similarly sized property was upwards of $4,700 a month at South Point and La Gorce.
Types of properties and homes for sale in Brickell, Miami
Residential properties
Brickell's real estate landscape has something for everyone. The town's proximity to the crystalline Biscayne Bay renders each property special. Bayfront homes offer an escape from the downtown, while 50th-floor condo units get uninterrupted water views. Accessibility is king here, too. The best homes and apartments for sale in Brickell, Miami are always within a short distance of the best lifestyle centers in town.
Rental properties
If you're looking for a home with a prime location at the heart of Brickell, you can't go wrong with a rental. The typical Brickell house for rent is located just a few blocks from Miami's renowned entertainment hubs and has easy access to the waterfront. Residents can live the lifestyle they crave, with upscale amenities like swimming pools and fitness centers. Plus, there is always a wealth of restaurants and bars nearby with local and international fare, so people never run out of options for a night out.
Condos
Brickell is known for its skyscrapers, and the real estate scene is mostly towering condos and penthouses. Luxury units are a huge draw, and amenities like fitness centers, private pools, 24/7 concierge services, and panoramic views of the water allow Brickellites to live like royalty. Contemporary interiors are another common feature of Brickell condos. You'll often see floor-to-ceiling windows, kitchens with custom finishes and stainless steel appliances, and private rooftop terraces that offer an unparalleled view of the Miami skyline.
New construction
With so many new construction projects going on in 2022, there has never been a better time to invest in Brickell. From studio apartments to modern condos, newly constructed properties in the area are plentiful. This presents an incredible opportunity for investors seeking reasonably priced homes with great potential for appreciation. Moreover, newer buildings are often located in highly coveted parts of the neighborhood, such as Brickell Avenue, Brickell Bay Drive, and South Miami Avenue.
Waterfronts
At Brickell, residents can enjoy the resort lifestyle while staying close to the city. Brickell has hundreds of waterfront units available to suit diverse real estate needs. The Icon Brickell and the Imperial in Brickell are only a few options to consider if you're looking for a luxury waterfront property. Locals can enjoy spectacular bayfront views from the privacy of their own apartment, along with direct access to upscale amenities like lap pools, tennis courts, spas, and rooftop patios.
Living in Brickell, Miami, FL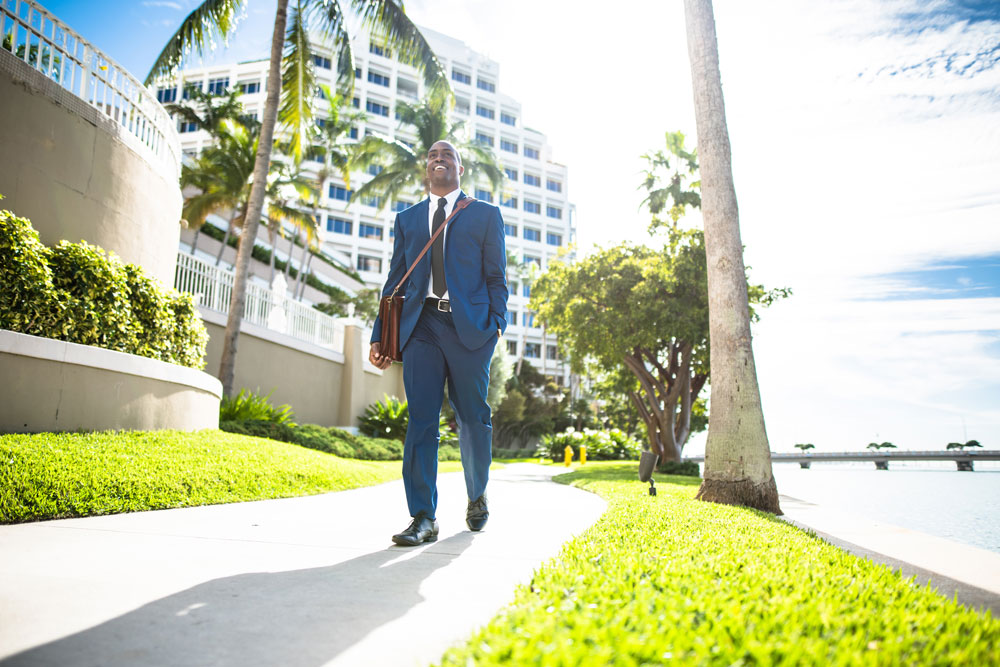 Public transport and walkability
In Brickell, a car-free lifestyle is the norm. Locals typically go around by foot, bike, taxi, or more commonly, through public transport.
The Miami Metrorail, a heavy rail train, serves the core of Brickell. The Metrorail stops at the Brickell Station and connects to the Miami International Airport, as well as other bus lines in Miami-Dade County. You'll also notice bus stops for the Metromover every few blocks. This commuter- and pedestrian-friendly layout makes Brickell a joyful place for locals to live and work.
Upscale shopping and dining at Brickell City Centre
The Brickell City Centre is the heartbeat of Brickell. Located at the Eighth Street and Miami Avenue intersection, the massive open-air complex includes a hotel, office buildings, and two high-rise towers. It's also the first shopping mall in Downtown Miami and one of the city's largest mix-use developments.
Its main attraction, however, is the 9-acre lifestyle center, where luxury boutiques line every corner. A 107,000-square-foot Saks Fifth Avenue is the highlight, providing buyers with high-end clothing, footwear, and accessories. Westime and Kirk Jewelers are the top luxury jewelry and accessory retailers, while Lululemon Athletica and Nike by Brickell remain the leading activewear choices for yogis and runners. When you get tired of shopping, the mall has plenty of local and foreign grub fit for refueling.
International and local cuisine
Whether you're craving Italian food or a steaming bowl of ramen, Brickell's wide selection of restaurants and pubs caters to every food-related whim one could imagine. Pubbelly Sushi at Brickell City Centre is ideal for Asian cuisine, while the nearby Luke's Lobster offers a different type of seafood. Neapolitan restaurant Stanzione 87 is a prime spot for handmade, wood-fired pizza and some of the finest wine in the city. Tacology, another Brickell City Centre grill, serves top-of-the-line Mexican cuisine.
Locals and tourists who want to escape to an isle off the coast of Miami and enjoy a 5-star meal at the same time can do so at La Mar, a Peruvian restaurant at Brickell Key. Captained by chef Gastón Acurio, La Mar is often regarded as one of the best restaurants in all of Miami.
Nightlife
In Brickell, almost every bar has a view, but few are as glamorous as the one at Sugar. The high-end watering hole sits on the 40th floor of the EAST Miami Hotel and caters to the city's affluent population. Pair the extravagant skyline view with any of Sugar's specialty cocktails for a winning combination. The downside is a long queue almost every night. Luckily, Brickell has no shortage of outstanding pubs.
Batch Gastropub has an accessible menu that includes famous chicken and waffles alongside house-made spirits. For happy hour deals, Tobacco Road and Vista Pool Bar offer fantastic drinks at half the price.
Back-room cocktail lounges are another uniquely Miami feature that you'll find in Brickell. These semi-secret pubs are great for avoiding the late-night rush typical of the flashier draws in the city. The Tea Room, a speakeasy sharing the EAST Miami Hotel with Sugar, puts an Asian spin on local cuisine. Ch'I, the top Asian fusion resto at the Brickell City Centre, also hosts a lavish back-room speakeasy.
Indoor and outdoor exercise
Miami is well known for its active lifestyle and deep fitness culture, and Brickell is no exception. Whether you're looking for an outdoor trail or a traditional burn-and-sweat gym, Brickell has a raft of options for staying fit indoors and outdoors.
For those who want to get toned in a familiar, friendly-neighborhood gym, LA Fitness at the Mary Brickell Village is perfect for a killer workout – and an equally refreshing post-workout smoothie. Those pressed for time can always stop by the Sweat 440 for a 40-minute HIIT-and-run. Other notable fitness boutiques include SoulCycle, Equinox, and Jet Pilates.
For wellness enthusiasts who prefer to stay outside, the Underline is an urban trail with an all-around outdoor exercise center. Enjoy a basketball or soccer game, or run at the Urban Gym at SW 7th and 8th Streets. Just down the road is the Promenade, where locals engage in community health programs.
Education
Few think of financial districts as school-friendly, but Brickell's location makes it easy for families to send their children to the city's top education centers.
Ransom Everglades School, the #1 private high school in Florida, is minutes away from Brickell by car. The School for Advanced Study is one of Miami's most highly rated public schools and is less than 30 minutes from the heart of Brickell.
Discover homes for sale in Brickell with Anamaria Velasquez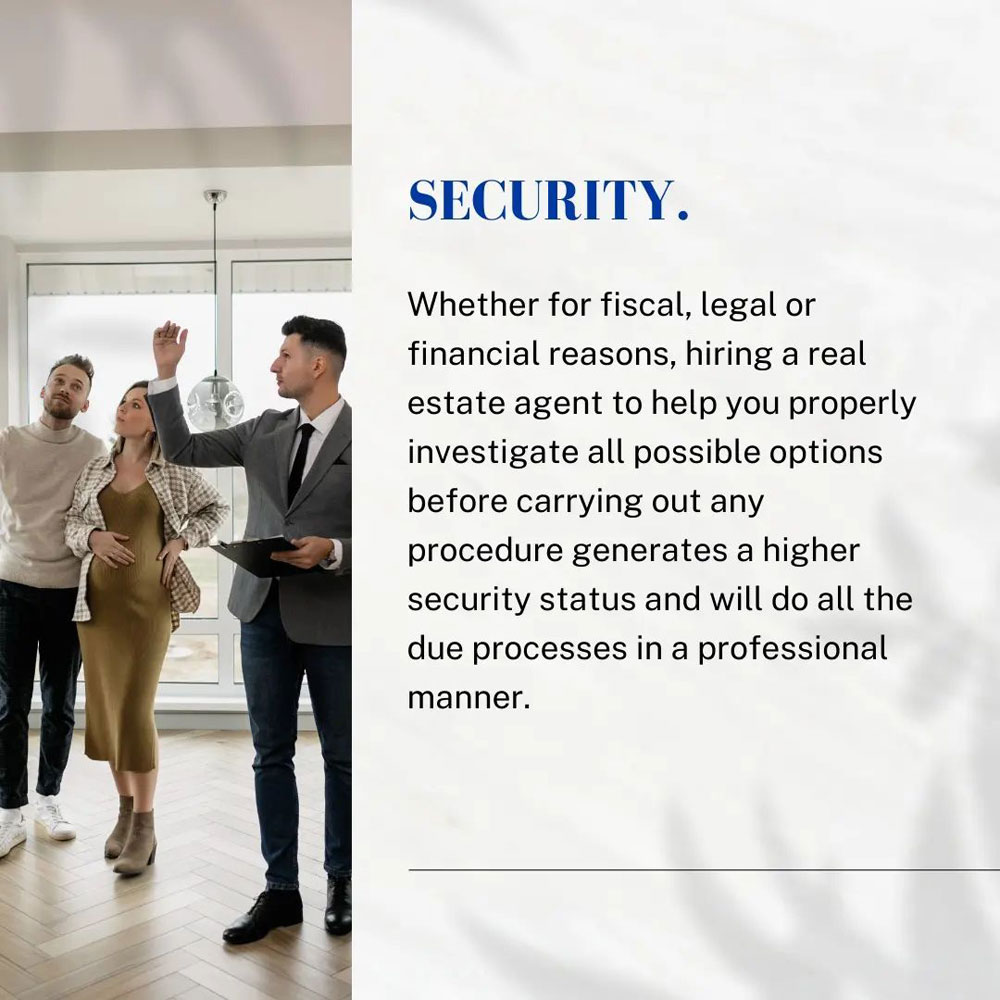 Over 10 years of service have made me perceptive of every client's needs. I'm Anamaria Velasquez, a licensed real estate broker and owner of Nexxos Realty, and I look forward to helping you achieve your real estate goals!
As one of the leading Brickell Realtors, I've acquired a wealth of knowledge about all things Miami real estate. Buying or selling a property is never easy – I know this firsthand. That's why I'm happy to share my expertise and give my clients the personalized, professional service they deserve.
When I founded Nexxos Realty, my main goal was to help Miami residents find their dream homes. Now, my clients know I'm always one call away, and they're confident that I handle every negotiation professionally. When it comes to finding the best houses for sale in Brickell, I know exactly what to do.
If you're looking for a condo, apartment, or townhouse for sale in Brickell, don't hesitate to get in touch. I also cater to the nearby communities of Coral Gables, Coconut Grove, Pinecrest, and Miami Beach.
Contact me at 786.210.3562 or leave a message here.