Table Of Contents
There's no other urban space on the East Coast that's as colorful and as diverse as the City of Miami in Florida. Known primarily for its beautiful coastline, exciting nightlife, rich culture, and multi-faceted food scene, Miami is a top choice for relocation by people across the entire generational spectrum from retirees to millennials starting out on their careers and family. Just as diverse as the people residing here are the many neighborhoods of Miami. You're most likely to find a community here that will fit your preferred lifestyle. If you desire to live in a Miami suburb that gives you the setting of a picture-perfect residential area complete with resplendent luxury homes surrounded by picket fences situated along tree-lined streets, then the Village of Pinecrest should cover all your requirements. There's no other urban space on the East Coast that's as colorful and as diverse as the City of Miami in Florida. Known primarily for its beautiful coastline, exciting nightlife, rich culture, and multi-faceted food scene, Miami is a top choice for relocation by people across the entire generational spectrum from retirees to millennials starting out on their careers and family. Just as diverse as the people residing here are the many neighborhoods of Miami. You're most likely to
find a community
here that will fit your preferred lifestyle. If you desire to live in a Miami suburb that gives you the setting of a picture-perfect residential area complete with resplendent luxury homes surrounded by picket fences situated along tree-lined streets, then the Village of Pinecrest should cover all your requirements.
Overview: Pinecrest FL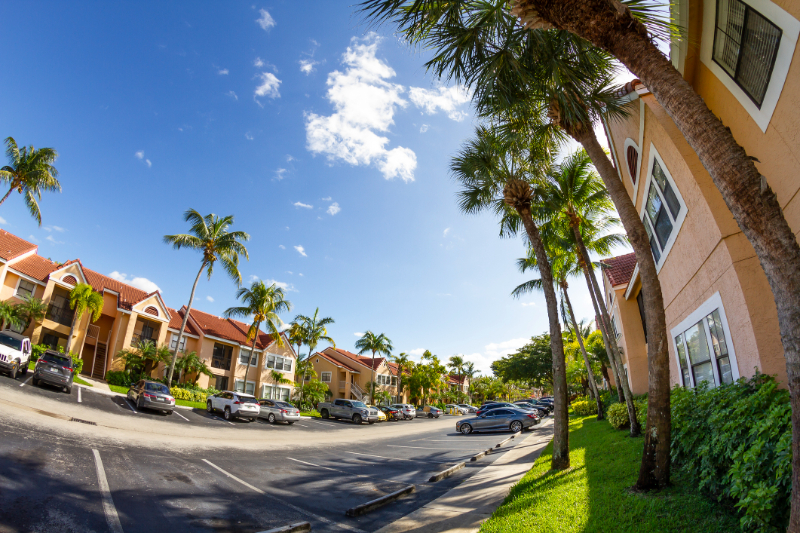 Pinecrest is a small but affluent village and one of the most coveted suburbs in Miami-Dade County. 2021 U.S. Census figures show the population here to be at
almost 18,000
. With Pinecrest being mostly residential in nature, its residents are able to enjoy the utmost peace and tranquility one typically desires in a suburb. Then again, living in Pinecrest still keeps one close to urban conveniences and recreation as Downtown Miami is just a quick 30-minute drive away. A good number of homes in Pinecrest sit on massive lots with well-manicured lawns, making them incredibly popular among those looking for luxury homes for sale in Miami-Dade County. The community itself is one that exudes happiness and warmth – and for good reason. Residents of Pinecrest have easy access to a host of lovely green public spaces where they congregate, relax, or get active. The streets are open and devoid of traffic. Children get quality education from
top-rated public schools
in Pinecrest's vicinity. And, just like the rest of the Sunshine State, people in Pinecrest are not required to pay income taxes. This gives them more spending power for the more important things in life. For all of these reasons and more, Pinecrest FL occupies the fifth spot among Niche.com's
Best Suburbs to Live in Florida
.
History
Pinecrest traces its origins to the early 1900s when Miami pioneer and railroad tycoon Henry Flagler used a stretch of land along US-1 as a staging area during the construction of the railroad to the Florida Keys. In the 1930s, Franz and Louise Scherr opened Pinecrest's first tourist attraction, the Parrot and Jungle Gardens, on Red Road and SW 111 Street. The said garden became a focal point for the community, attracting a large number of people to the area, including famous figures like Winston Churchill. Over the years, more people were drawn to Pinecrest, with the 50s and 60s seeing a significant boom in residential construction in the area. This laid the foundation for the community's lushly landscaped character. Rapid growth in the 1990s prompted residents to have the Village of Pinecrest incorporated, which was made official on March 12, 1996.
What is Pinecrest known for?
The parks.
Pinecrest has a fantastic park system managed by the Pinecrest Parks and Recreation Department. These public spaces have a variety of amenities including softball/baseball/football/soccer fields, tennis courts, playgrounds, tot lots, and community gazebos. Some of the best parks in Pinecrest include:
Coral Pine Park
Evelyn Greer Park
Flagler Grove Park
Suniland Park
Veterans Wayside Park
As mentioned earlier,
Pinecrest Gardens
is probably the most popular park in the area, having figured largely in the village's history. This 20-acre development was the pet project of Franz Scherr, who dreamed of building an attraction where birds could "fly free." The opening of the Parrot and Jungle Gardens generated a lot of interest in the area and drove many people to settle in the neighborhood. In 2002, the Village of Pinecrest purchased the said garden and reopened it as Pinecrest Gardens in 2003. Now known as South Florida's Cultural Arts Park, the garden plays host to a weekly farmers' market, live shows, concerts, and other special village events.
Tree City USA.
The abundance of trees in Pinecrest is a testament to the community's efforts to keep the village green. That is why it received the distinction of being named a Tree City USA community by the Arbor Day Foundation.
Homes for sale in Pinecrest FL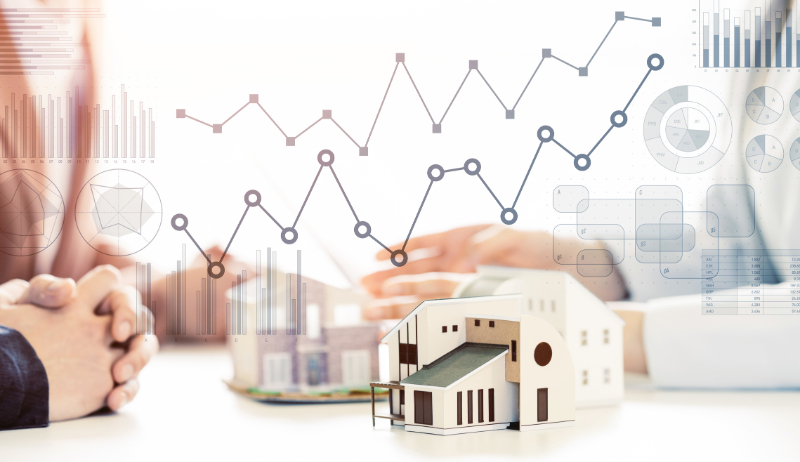 Overview: Pinecrest FL's real estate market
Pinecrest homes for sale were on the market for
53 days in September
, compared to the previous month's 69 days, essentially bucking the general trend of slower activity brought about by fears of a market slowdown. However, as of August 2022, homes here have been selling at 2.38% lower than their original price tags. The winds have shifted, turning the Pinecrest FL market from a consistent sellers' market to a buyers' market. This presents a window of opportunity for
buyers
looking to bargain-hunt for homes for sale in Pinecrest that were originally beyond their budget. Moreover, there are fewer bidding wars to be expected and more homes to choose from.
Most common property types
Luxury single-family homes
Many of the available Pinecrest homes for sale can be classified as luxury single-family homes. Their prices can vary depending on size, location, and amenities, with some homes selling for more than $10 million. However, families that prefer the charm of an older home can find great deals on ranch homes built in the 50s and 60s.
Condo units
Though not as common as single-family homes, there are still a number of condo units for sale in Pinecrest. The village hosts several condominium complexes, including The Reserve of Pinecrest, Sunrise Point, and Sutton Place of Pinecrest. Condo units are particularly attractive for real estate investors as they can easily have these converted into rentals.
New construction homes
In keeping with Pinecrest's ever-continuing growth, new real estate developments are being established in and around the village in recent years, each with a whole array of new construction homes to choose from. One example is the Diamond Collection of the new luxury gated community, Centris, where buyers can choose from five designs of homes to be built here. Another promising development is Pine Park Villas, set to be completed by 2023.
Most common architectural styles
The architectural styles often found in Pinecrest homes for sale tend to vary, but there are a few styles that you are more likely to see than others. These include:
Coastal Contemporary
The Coastal Contemporary is one of the most popular architectural styles among homes near the Florida coastline. This is characterized by high ceilings, large windows (typically floor to ceiling), and open floor plans, all of which maximize the amount of natural light entering the home.
Mediterranean
Mediterranean architecture is typified by its large symmetrical facade and its use of brick or stucco walls and low-pitched tiled (terra cotta) roofs. Other common features of this style include stone details and metalwork on the windows and balconies.
Ranch
Ranch-style homes are extremely popular throughout the United States and this was the predominant architectural style during the Pinecrest residential boom in the 50s and 60s. Ranch homes are usually single-level with a devoted patio/deck, large windows, sliding glass doors, and low-pitched roofs with wide eaves. Many homes in this style still exist in Pinecrest.
Living in Pinecrest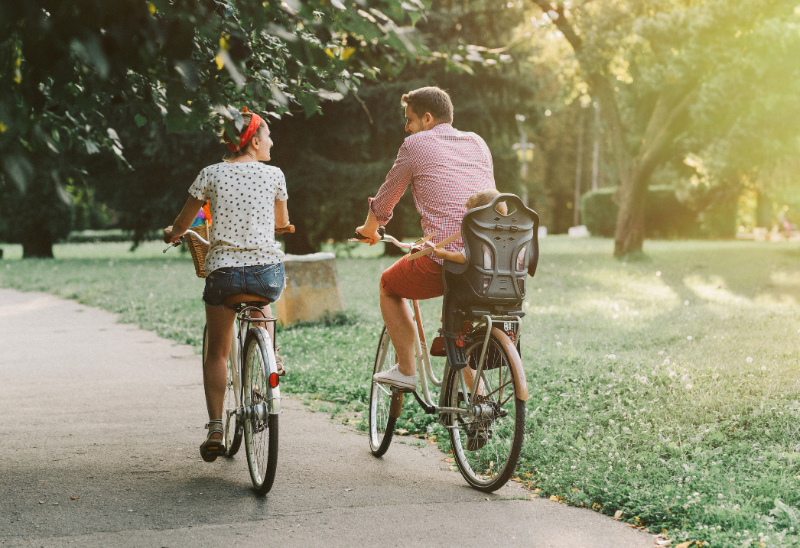 Despite being so close to bustling urban spaces, the Village of Pinecrest offers residents a quiet and peaceful suburban retreat. However, there are still some local features that allow residents to stay within Pinecrest's borders for both necessities and indulgences. Below are some of them.
Activities
Looking for a way to pass the time or somewhere to spend an entire day with the kids? These activities will not disappoint.
Visit Pinecrest Garden This is Pinecrest's go-to attraction for wholesome weekend family fun. Children will enjoy spending time at the Splash N Play water playground, the petting zoo, and the butterfly garden. It is also home to the Banyan Bowl, an open-air geodesic-domed amphitheater where locals are regularly treated to a variety of music, dance, and theater performances staged here.
Get your fresh produce at the Pinecrest Farmers Market. Enjoy a delicious Sunday brunch out with the family at The Pinecrest Farmers Market. The market features vendors that sell some of the freshest produce and products in Miami-Dade County, as well as food stalls that prepare mouthwatering baked goods and full meals. The Pinecrest Farmers Market opens every Sunday from 8 A.M. to 2 P.M
Elevate your fitness routine at Body & Brain. Calling itself a "community-centric studio, Body & Brain gives classes in Tai Chi and yoga seven days a week from 10 A.M. to 10 P.M. You have the option to come to the studio or join the classes online.
Shopping
Eager for some retail therapy while still staying close to home? You can have it with the beautifully designed shopping centers situated within village borders. Whether you're looking to update your wardrobe or you want to upgrade to the latest gadget, you're sure to get what you need in these Pinecrest retail hubs.
Dadeland Mall. This iconic shopping center is located west of the US-1 on Kendall Drive. Here, you will find a variety of stores selling designer brands like Armani Exchange, Abercrombie & Fitch, and Dr. Martens, as well as department stores like JCPenney and Florida's largest Macys.
The Falls. This upscale open-air shopping plaza has a beautiful man-made lagoon with waterfalls and bridges at its very center – hence, its name. The Falls is a must-visit when shopping for brand names like Coach and Hollister. The shopping plaza also has a good selection of dining establishments like Longhorn Steakhouse and Sokai Sushi Bar.
Pinecrest Village Plaza. This shopping center at the heart of Pinecrest is near Evelyn Greer Park and is located along US-1, one of the most heavily traveled roads in Miami-Dade County. That said, this retail space is commonly visited by Pinecrest residents coming home from work.
Dining
One of the things that sweeten life in Pinecrest is its proximity to a wide range of restaurants offering different cuisine. Many of these local restaurants have been around for ages, making them culinary staples that make Pinecrest, Pinecrest. Some of the more popular dining spots in the community include:
Grown. This "farm to fork" restaurant aims to provide locals with a simple, healthy, and delicious alternative to fast food. The restaurant chain was started by Shannon Allen, wife of former Miami Heat player, Ray Allen, and a Miami local. First-time diners should definitely try the Vegan Minestrone soup and the Mushroom "Chorizo" Tacos for a healthy and filling lunch. Moreover, diners with special dietary requirements can request for any of the dishes here to be made vegan or vegetarian.
Roasters 'N Toasters. This restaurant has been a Pinecrest staple since 1984 and offers locals the authenticity of a New York deli. It currently has four locations in Miami-Dade County, but the Pinecrest restaurant is the original location. The menu is teeming with a wide array of dishes from all-day breakfast meals to salads, soups, and even lovely desserts. But, of course, diners come here for their hefty sandwiches. Highly recommended are the Corned Beef Reuben and the Grilled Cheese Brisket Sandwich.
Trattoria Luna. For a taste of Italy in Pinecrest, this restaurant will let you satisfy your craving and more. Serving the Pinecrest area since 1997, Trattoria Luna has been cooking hearty northern Italian meals using a combination of locally sourced produce and ingredients imported from Italy. Those sitting down for lunch should try the Bistecca Alla Griglia and the Gnocchi Al Pesto, while the Medaglioni Amarena and the Risotto Agli Scampi e Asparagi make great dinner recommendations.
Points of interest near Pinecrest
Pinecrest's fantastic location means that many of Miami's best attractions are just a stone's throw away. Places like Miami Beach, the Art Deco District, the Wynwood Walls, and Zoo Miami are all easily accessible. Aside from these more common tourist attractions, there are other nearby points of interest worth visiting:
FTX Arena. Located just a short 30-minute drive away via US-1 and I-95, this venue is a must-visit destination for Pinecrest residents, especially among basketball fans. That's because FTX Arena is the homecourt of the Miami Heat. It is also the venue of choice for many musicians with tour stops in Miami. Notable musicians who have performed here include U2, Mariah Carey, Lady Gaga, Kanye West, Taylor Swift, Adele, and Rihanna.
Little Havana. If you've always been interested in experiencing Cuba, you can get a good glimpse of the said country's culture, food scene, art, and overall vibe in this vibrant Miami neighborhood. Known as the second home of Cubans who resettled to the U.S., Little Havana allows you to experience the richness of their culture, heritage, and cuisine. Interesting sites to visit in Little Havana include the Cubaocho Museum & Performing Arts Center and Versailles.
Florida Keys. Pinecrest residents looking to go on an extended beach getaway will be happy to know that the beautiful Florida Keys is just a quick drive down US-1. In particular, Key Largo is only an hour away from central Pinecrest. The Florida Keys are renowned for their stunning coastlines and abundance of water activities, including offshore fishing, jet skiing, and snorkeling.
Find your dream home in Pinecrest FL with Anamaria Velasquez and Nexxos Realty
Has one of the gorgeous Pinecrest homes for sale caught your eye? If so, then let me –real estate broker
Anamaria Velasquez
and my team at
Nexxos Realty
– help make acquiring that property a smooth and hassle-free experience! Having been in the industry since 2010, I have been able to build a trustworthy boutique real estate firm consisting of some of the brightest and most passionate people in the business. It is the passion that our team at Nexxos Realty offers to our clients through professional and personalized services rendered from start to finish. We have helped countless families – and more than our fair share of local celebrities – to find their forever home in Pinecrest and in surrounding areas. Get a headstart on your search for the perfect home in Pinecrest.
You may call us at 786.210.3562 or by sending a message to this email address.
We look forward to hearing from you.